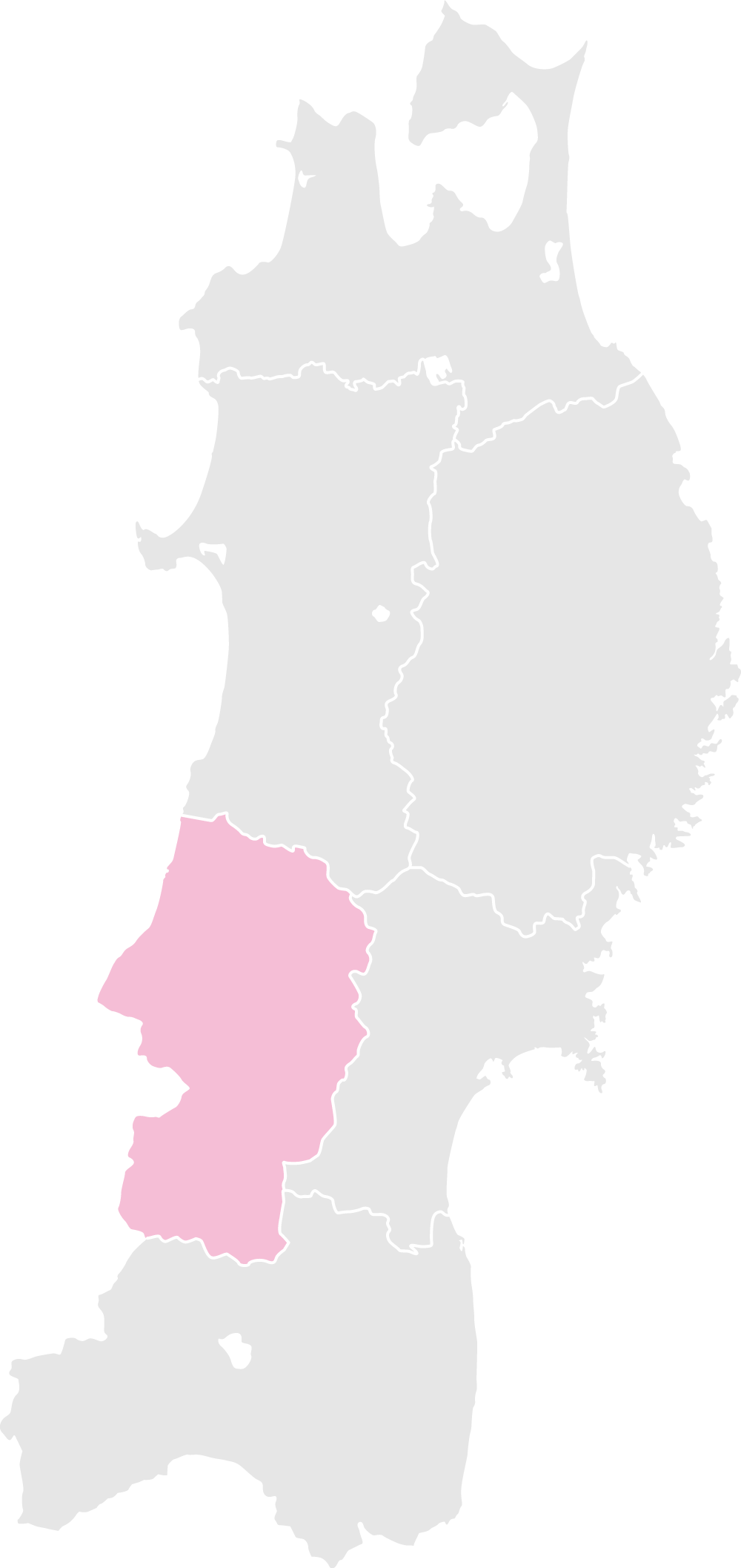 Popular products
Yamagata Cherries Madeleine

Lavish amounts of cherry juices are mixed into the dough and baked to a moist finish, coated with homemade cherry chocolate. An elegant flavor with the texture of the white chocolate and the moist Madeleine dough.

Yamagata Shun-Kouka (Yamagata Seasonal Fragrant Fruits)

Smooth jellies made from fruits such as the "La France" pears, "cherries" and "peaches" from Yamagata- the fruit kingdom.
Popular spot
Five-storey Pagoda of Mount Haguro

Located on the approach to Mount Haguro, on the Ichi-no-Saka path between the rows of cedar trees. It is said to be the oldest pagoda in the Tohoku region and created by the famous samurai, Taira-no-Masakado. The current pagoda was purportedly rebuilt approximately 600 years ago. The wooden structure pagoda was made using a technique called "San-Ken-Go-So" or (3 Ken(unit of measurement) and 5 layers). Designated as a national treasure in 1966 (Showa year 41). There is a huge millenary cedar tree nearby with a circumference of 10m called the "Jiji Sugi" or Grandpa Cedar.

Juhyo snow monsters of Zao

The world-renowned art of nature, the Juhyo or the snow monsters formed by the unique weather conditions and vegetations of the Zao mountain range. This beautiful sight is world-famous with visitors from around the globe. The changes in expression between night and day are also one not to miss.
Hotel
Hotel Metropolitan Yamagata
SC facility
S-PAL Yamagata