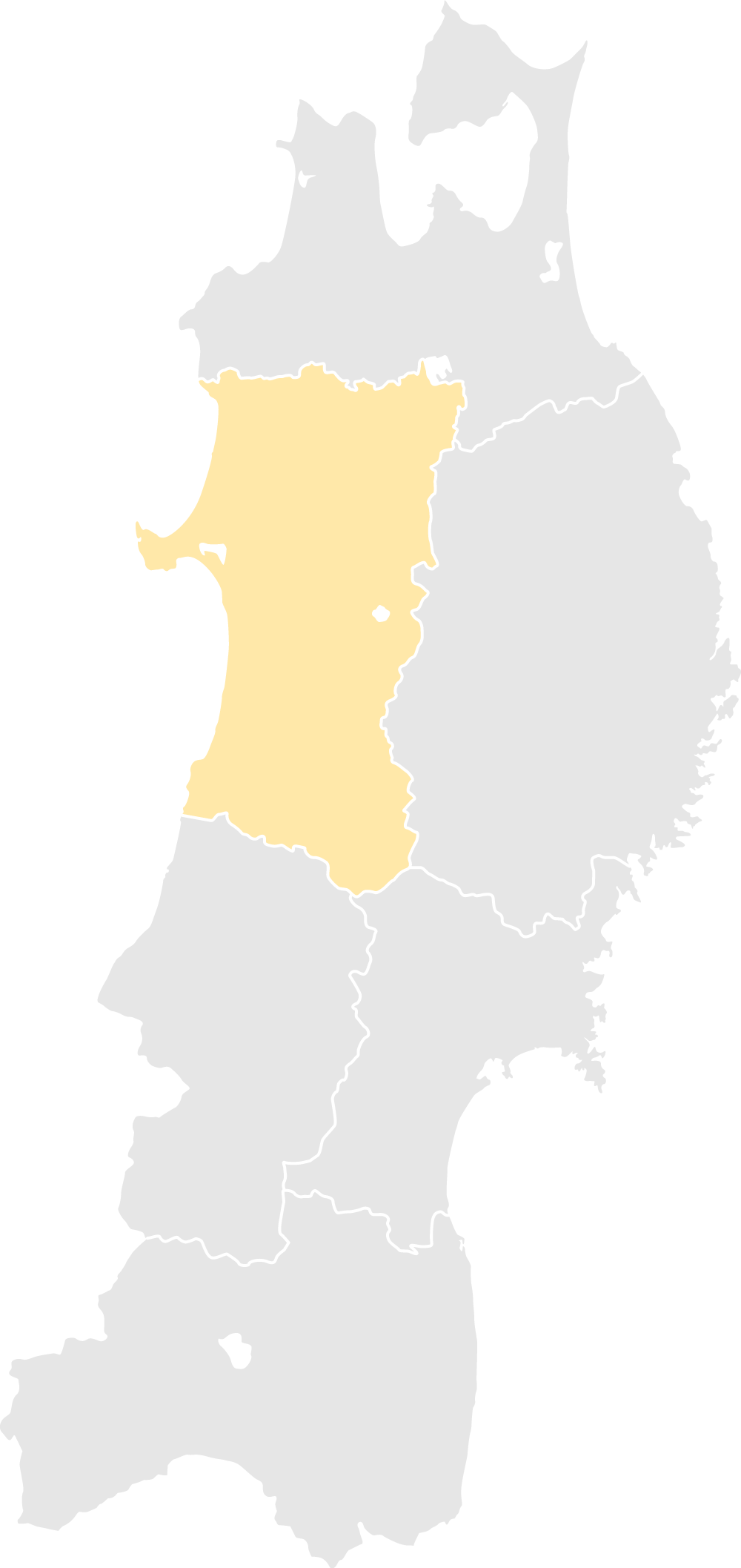 Popular products
Akita dog-related items (Coin cases, key holders, T-shirts, etc.)

"Akita dogs" have always been very popular but popularity rose even higher ever since an "Akita puppy" was presented to the figure skater Zagitova.

Japanese Sake

Local standing sake bars serving Aramasa (Local sake) are popular due to the recent boom in sake culture. Regardless of brand, small and easy-to-carry bottles are popular at sake shops.

Magnets decorated with pictures and words of AKITA, Akita dog and Lanterns

Popular for its sturdy and un-bulky size, the characteristics of Akita such as place names and Akita dogs are drawn together.
Popular spot
Oga Peninsula

① Namahage Museum Observe, learn and experience the Namahage. ② Oga Shinzan Shrine Every February the "Namahage Sedo festival" is held ③ Unshoji Temple Hydrangea is the highlight ④Mount Kanpu A colony of mountain lilies overlooking Oga City

Akita Inland Traverse Railway

Enjoy the seasonal scenery

Akita dog museum

Get up close and personal with Akita dogs (Dependent on season)

Tazawako (Lake Tazawa)

The mystical atmosphere, the sightseeing boat, and local sightseeing

Sensyu Park

A great spot for viewing beautiful blooming flowers in all of the four seasons. Remains of Kubota Castle, the former residence of Lord Satake of Akita Domain that is made of two hundred thousand stones. 100 famous spots for Cherry blossoms and 100 famous Japanese castles etc.

Kamakura "Igloo"

The Kamakura "Igloo" of Yokote City has approximately 450 years of history of the traditional ceremony of Ko-shogatsu the 'First full moon"
Hotel
SC facility
ALS&Topico