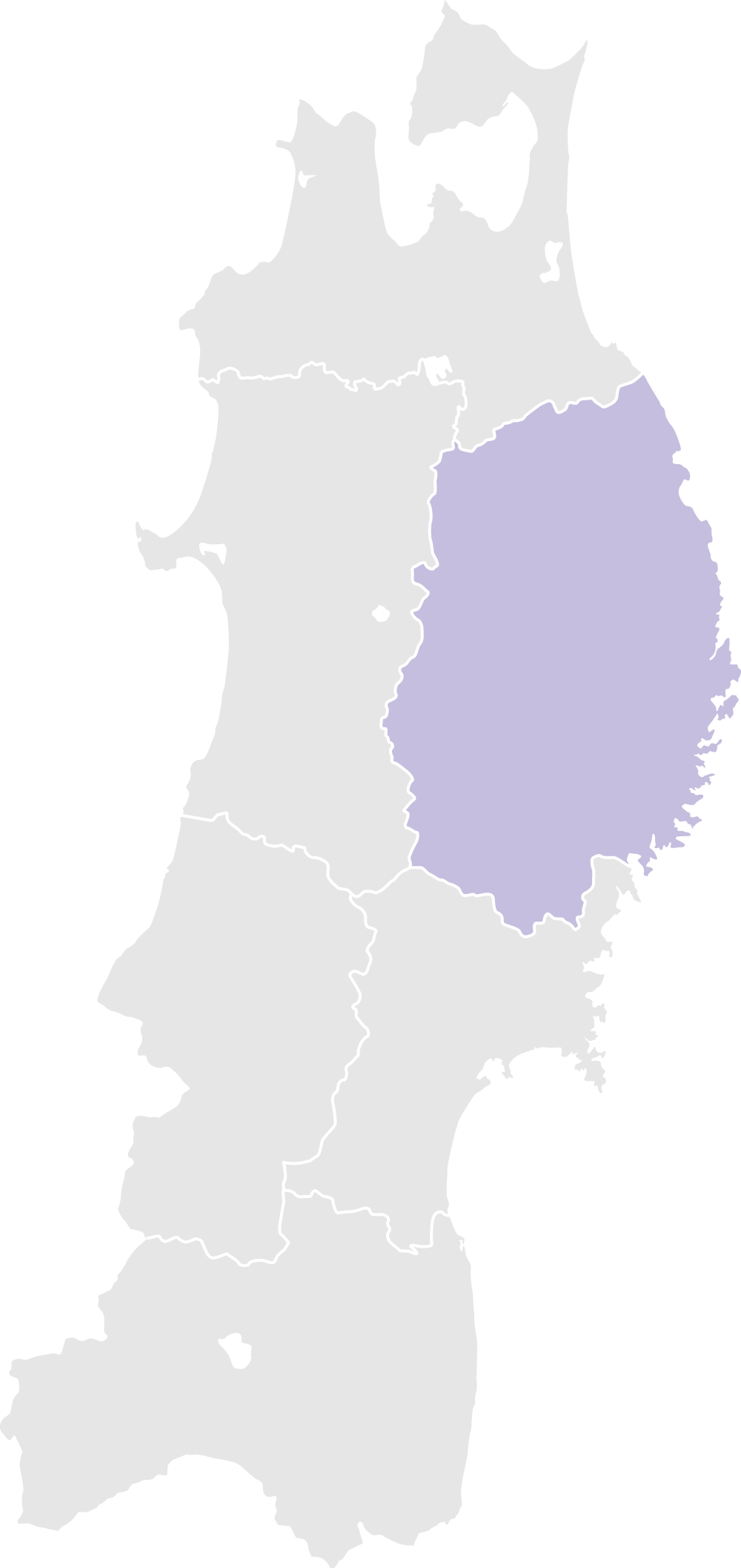 Popular products
Nanbu Ironware

Stocking various items such as teapots, frying pans, and windchimes, etc. In addition to functionality and design, highly acclaimed and appreciated for its cultural value as traditional crafts of Iwate.

Kamome no Tamago - Seagull eggs (Japanese Desserts - Not real)

In addition to the classic "Kamome no Tamago", there are other varieties such as the "Ougon Kamome no Tamago - Golden Seagull eggs", "Kamome no Chocoran - Chocolate Seagull eggs", "Ringo Kamome no Tamago - Apple Seagull eggs", "Kamome no Banacho - Banana Chocolate Seagull eggs". Very cute and popular with wide audiences from children to adults.

Wanko soba

A queue would form at "Yabu-ya", a long-established Wanko soba noodle shop during the tourist season. Of course there is the "All you can eat" course in addition to the "10 bowls" course to those that just want to experience the vibe and the atmosphere. "Wanko Soba Noodles Big Eater" certificate will be issued.
Popular spot
Morioka castle former site park

A popular destination for Cherry blossoms and autumn colors

Koiwai Farm, Makiba Park

Seasonal activities and shopping are very popular

Hachimantai Dragon eye (Hachimantai Kagami-numa)

The latest popular destination where the melting of snow looks like the eye of a dragon.

Chusonji Konjikido

3000 pieces of national treasures and important cultural properties that convey Heian art.
Hotel
SC facility
Morioka Station Building Fes"an