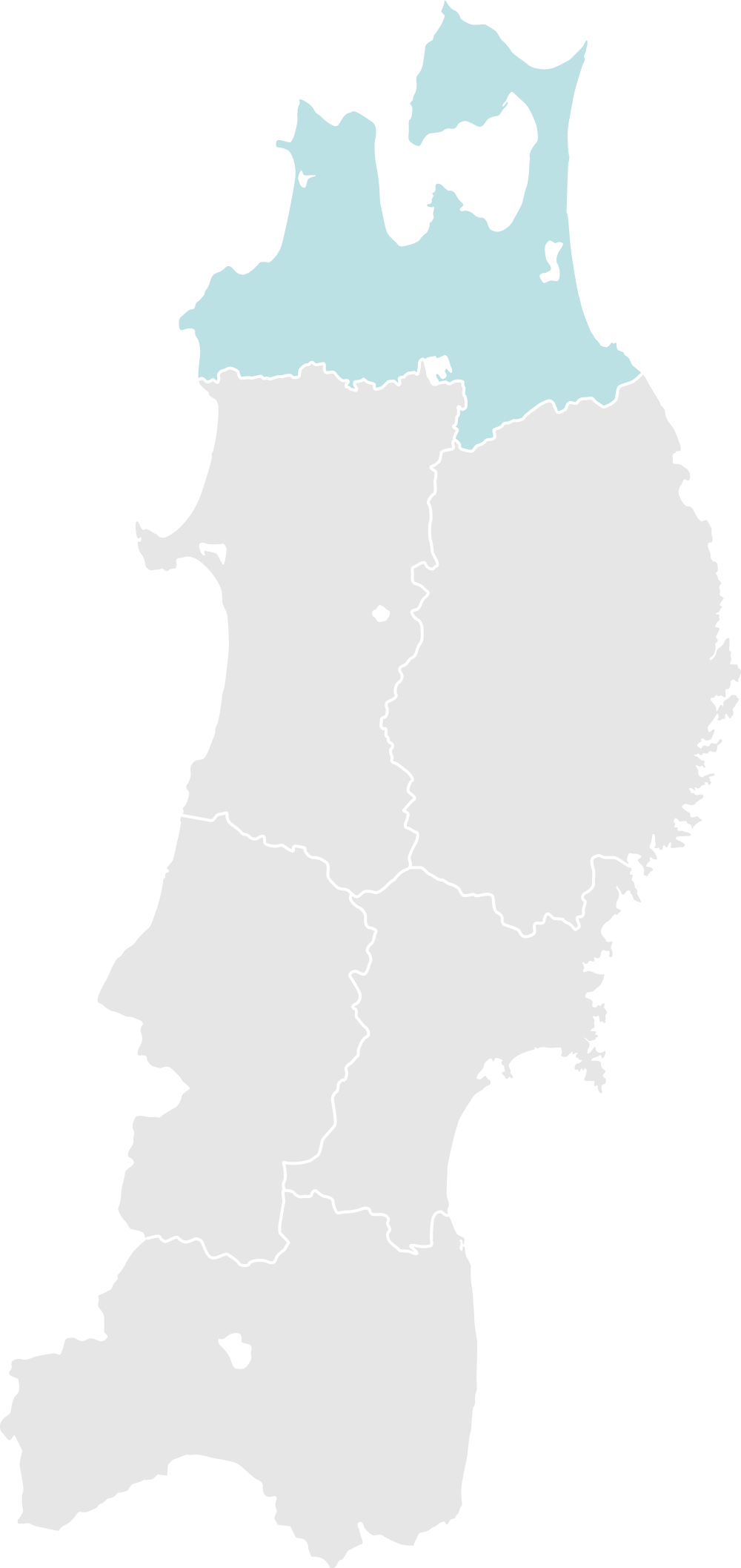 Popular products
A-FACTORY AOMORI CIDRE apple soda

A great balance of sweet and acidity from this Jonagold from Aomori Prefecture. Enjoy the turbid golden color and the refreshing flavor.
Popular spot
Nebuta Museum "Wa Rasse"

A facility to experience and feel the "Aomori Nebuta" even not in the festival season. (Festival season: August 2 - 7)

Sannai-Maruyama site

A large settlement area of the Jomon people dating back approximately 5,000 years. Reconstruction of the village of the time, including pit dwellings and pillar-supported buildings.

Aomori Museum of Art

The large "Aomori dog" statue by Yoshimoto Nara, Chagall and Shiko Munakata. Famous exhibition with the philosophy to "collect art materials that emphasize art closely linked to the region and the climate, developing a rich sense that contributes to the creation of the future."

Hirosaki Cherry Blossom Festival

Hirosaki's Cherry blossom is said to be among the best in Japan, many flowers bloom from a single flower bud, characterized by its powerful flowers.
Hotel
SC facility